(guest post from Alyssa Lawless, Director of Sustainability at Mountain Rose Herbs)
Here at Mountain Rose Herbs, we do everything we can to reduce our energy consumption. From powering our facilities with a 100-panel solar array to supporting our local utility's Greenpower program. However, despite our hard work, we still end up releasing some greenhouse gases into the atmosphere. Because we strongly believe it's the right thing we do, we offset our remaining carbon emissions with Carbonfund.org's carbon sequestration projects. Reducing carbon dioxide emissions is critical for tackling rising sea levels, extreme weather events, and other environmental issues.
In 2016, we offset 306.2 metric tonnes of carbon emissions through nonprofit Carbonfund.org, an organization we've partnered with for a decade! What do 306.2 metric tonnes look like? Imagine a balloon as long as 30 football fields that is then filled with CO₂. (And we're a company that's mindful of reducing our load on the planet!)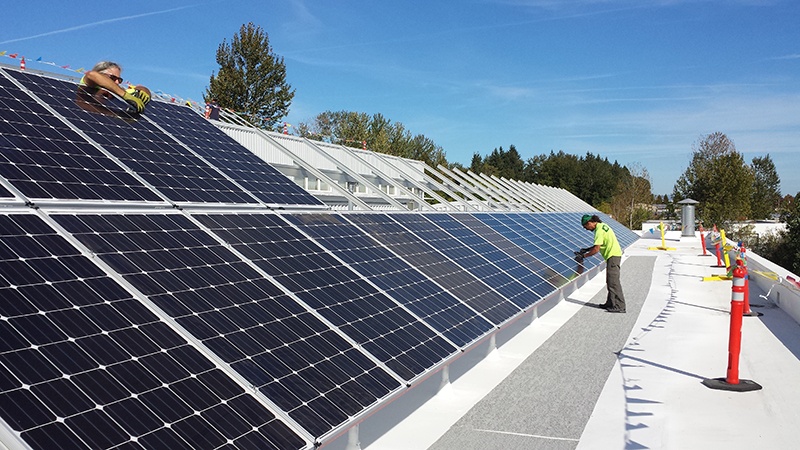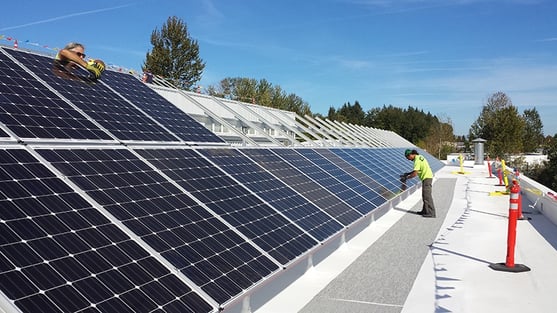 We're proud to partner with Carbonfund.org and are continually impressed by their carbon offset projects, which focus on energy efficiency, reforestation and forest preservation, and renewable energy. One of their endeavors that our offsets will support is the Envira Amazonia Project in northwestern Brazil. The venture will conserve over 494,000 acres of tropical rainforests (home to howler monkeys, freshwater dolphins, and many endangered species), while providing the rural community there with a new school, a new health clinic, and sustainable economic opportunities.
I recently reached out to Linda Kelly, Carbonfund.org's Business Partnerships Manager, to find out her perspective on our work together. I was touched to hear her response and wanted to share it with all of you. "Mountain Rose Herbs is truly committed to the highest standards in providing the best organic herbs and spices to its customers, while ensuring that the company maintains an unwavering commitment to sustainable business practices, operational efficiencies, and respect for our environment in every area," Linda said. "Our long-term relationship with Mountain Rose Herbs underscores this commitment and exemplifies their leadership in sustainability."
All Carbonfund.org projects are certified to the highest standards of environmental protection and community enhancement. We are proud to link arms with Carbonfund.org to fight climate change and promote community development, and we encourage other businesses to do the same.
And we at Carbonfund.org are incredibly proud of our long-term partnership with Mountain Rose Herbs, now in our second decade of helping to fight the negative impacts of climate change together!